How Can SEO Help Your Business?
Far too often businesses are utilizing a digital marketing agency to run their SEO (Search Engine Optimization) campaigns, but don't even have a clue what the acronym means, let alone know what they are paying the agency to do. Long story short, an SEO's job is to help your business GROW! In a world where people of all ages and backgrounds are constantly glued to a screen, SEO should be an essential piece of your marketing efforts. By optimizing your business' website for organic search, you are allowing your products and/or services to be discovered and explored by people that didn't even know your company existed. In return, opening the potential to grow your business exponentially.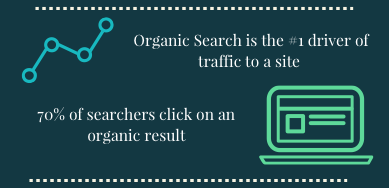 For example, the majority of people use Google (or Bing) to search for things like "video production services san francisco
" or "kids jiu-jitsu in San Diego". When people search for these kinds of queries, you'd want your website (when relevant) to come up on page one, yelling, "Pick me! Pick me!" How do you do that, you might ask? The answer is good ol' SEO!
Most experts agree that the top 3 ranking signals that impact SEO are content, links, and RankBrain. Content is an obvious factor as sites need engaging copy and entertaining pages for their users. Links earn your site rankings boosts though the "value" that each link gives. This can be tricky as link equity (also called link juice) varies. Check out this great link juice resource for further reading. RankBrain is Google's AI program. Search Engine Land has a great resource on the subject as well.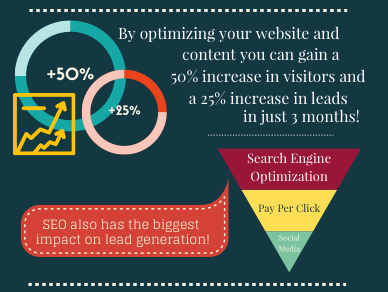 On average, we have seen that once a site begins partaking in SEO best practices, both traffic to the site and conversions dramatically increase. However, as an SEO, the fun doesn't stop there. Once we are able to track data on how your site reacts to different tactics being implemented, whether it be through link building or content writing, we can then utilize that data and continue to act on what is working, refining the tactics that are not performing as well, and stay a step ahead of Google's infamous Algorithm. Most importantly, by taking a deep dive into the data, we can continue to drive growth by allowing potential customers to discover your products and/or services. Still wondering how SEO can help your business? Check out the full infographic below! Hang it on your office refrigerator and spread the word to your colleagues – Partaking in SEO is truly in your business best interest.

Want to Learn More? Call (800) 316-3057 for a FREE Consultation.