7 Ways Digital Marketing Can Help Grow Your Business
In an ever-changing digital world, businesses are doing whatever they can to stay on top of the game. That means that traditional marketing is out, and digital marketing is in. It just makes sense, considering that the internet is such an important part of our lives. It's both our mode of communication and our information. Life without it seems impossible.
Here's a little something to put digital marketing in perspective: Twitter has 336 million monthly active users, Instagram has a whopping 1 billion, and Facebook takes the cake with 2 billion monthly users. Now imagine if your company made an appearance on the home page or newsfeed of a fraction of all those users. It's easy to see how that could help your business. For every business that's wanting to stay relevant, it's easy to see why digital marketing is important. Still, we should take a look at the benefits of using digital marketing.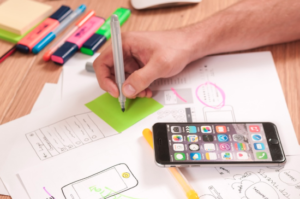 1. It's Cost-Effective and Efficient
One way how digital marketing helps a business, especially one with limited resources, is that it's way more cost effective and more efficient than traditional marketing. Rather than spending hundreds of thousands of dollars bombarding the public with ads on television, billboards, or flyers that they could potentially ignore, digital marketing helps businesses target a specific demographic and saves them from wasting money on an audience that won't buy their product.
In the end, that's the purpose of digital marketing, to be more efficient and affordable than their outdated counterpart.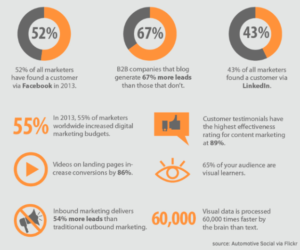 2. Reaches A Bigger Audience and Expands The Customer Base
When you're digitally interacting with your audience, whether it be through social media posts or email newsletters, you're developing a sense of loyalty and trust. It's one of the simplest explanations of why digital marketing is important. By engaging with your customers, you can get an idea of what they actually want and then try to bring that to the table. Those good relationships that you develop with your customers are what will keep them coming back.
3. You Can Target A Specific Demographic
As mentioned in the first point, people often ignore the paper ads that surround them throughout their life. Still, people do enjoy a good advertisement that actually applies to them. Ads on Instagram and Facebook are unique, as they are usually targetted to a specific person based on age, geographic location, and other interests. For example, if you follow a lot of beauty accounts on Instagram, you'll probably see more ads for makeup rather than hunting gear.
But that there is a great example of why digital marketing is important. By knowing your audience, knowing who you're targeting, you are once again using your, possibly limited, resources to the fullest extent, without having them wasted on a forgetful and uninterested audience.
4. Data-Driven Campaigns
There are a lot of programs like Google Analytics that provide you with data after marketing campaigns that you can use to determine what strategies work for you and which ones don't. By tracking and monitoring your data from those programs, you can determine what strategies will work towards your overall campaign goals, tweak the tactics that didn't perform well, and save the rest of the guesswork that comes with traditional marketing.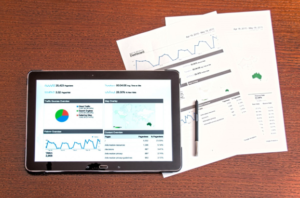 5.  There Are A Variety Of Mediums To Use
It's hard to pinpoint one simple answer when people ask, "what are the benefits of digital marketing?" It's gaining customers, increasing traffic to your website, and raising brand awareness, among many other things. But how do you even do that?
The amount of ways to is almost overwhelming. As far as media, digital marketers utilize a variety of social media platforms like Pinterest, LinkedIn, Instagram, and Facebook. They can also drive traffic to their website through publishing content their own blog and create monthly email newsletters that will both hopefully convert that traffic to happy, paying customers.
Pay-per-Click (PPC) ads, the ones that appear on the top of the Search Engine Results Page, account for nearly 65% of clicks on Google searches and they are gaining more ground by the day. As effective as some of these methods may be, a lot of people are still getting creative and thinking of new and innovative ways to market their business online.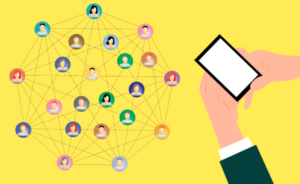 6. Gives SMBs An Advantage
If you have a small or medium-sized business or an SMB, you will probably have limited funds and resources. You have as much of a need to market to an online audience as the big corporations do, if not more. So how can digital marketing help your business? SEO (Search Engine Optimization) and digital marketing are great ways to level the playing field.
Digital marketing gives those SMBs the much-needed advantage. It's one of the best ways to ensure the company can, not just survive, but compete with the bigger companies.
7. Builds Brand Recognition
Look at companies like Buzzfeed or Apple. Pretty brands, right? A big part of their brand recognition comes from their online presence. If you follow the accounts on social media or are even generally aware with their business, you'll have noticed how often they are posting and interacting with their audience. You'll see raving reviews from their customers and friends telling friends how awesome these companies are.
When your audience wakes up every day and the first thing they see is your new product, or an interesting article published on your company's blog, or a funny photo of your employees, that sticks in their mind. You become an integral part of their digital and physical lives.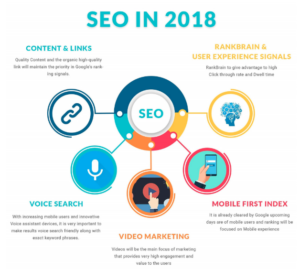 An online cycle begins with your customers where they see your ads, buy your product, and tell their friends. You develop a relationship with your customer that keeps them coming back. When they look at their phone the next day and go, "Oh, that's where I bought those awesome shoes!"
That's the brand recognition.
Conclusion
Digital marketing is unique in that there's a new trend to take advantage of every few weeks. In this year alone, we've had dozens of marketing trends, ranging from virtual reality and AI, to voice search and influencer marketing. All types of companies, from start-ups to large corporations, are learning about the importance of digital marketing today.
When considering how digital marketing helps businesses, it's important to acknowledge that you're meeting your customer halfway. They're already on the internet, they're already shopping online, so it's best to make sure you're the first website or advertisement they see when they're checking their phone in the morning. The world is changing, use it to your advantage.
Curious about what type of marketing would work best for your industry? Click here or call (760) 632-7337!