Generating a Blog Approach
While writing a blog for your business may seem like an easy enough task, not having the proper strategy before diving into creation could hinder the creative process. Content creation takes research, time, effort, strategy, editing, and testing repeatedly to make sure every piece serves its specific purpose. Gone are the days where you can set and forget your blog strategy.
What exactly does it take to churn out quality content on a regular and consistent basis? It starts with a process. A process can be refined and tuned as you go for your specific business needs but having a good start on how to begin is important in planning.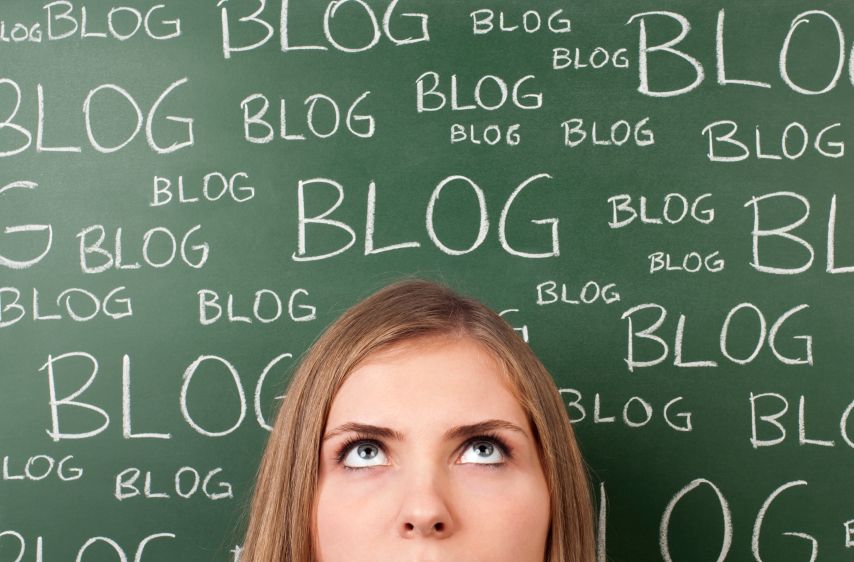 Most importantly, you need to identify your blogging goals. What is the purpose of your blog, and what is the message you're trying to convey? Blogging should be a collaborative effort that involves your entire team's opinions and contributions. Good content creation starts with investment from a team. Identifying your blogs purpose can involve many facets,  or one sole purpose.
Is your blog:
Geared toward pushing sales of your product/service.
An informational resource for users who might use your blog as a valuable asset of information.
A platform where you can weigh in as a company on the hottest industry news.
Or a combination of all of these things mixed together.
Once you know what you want the voice and message of your blog to be, identifying the remaining components of a successful blog will become easier.
Determining your target audience should be a component of determining your blog's goals, because your goals will be geared to what your target audience will want to hear from you.
Consider a few questions to help narrow down your audience.
Who do you want to see your content?
Who do you want to read your blog?
Who is the type of person/employee you'd want to target with your content?
It's really essential to content success to know who it is on the receiving end of your message, what it is they want to read, who they are in the marketing world and their role, and what action they will want to take once they do read your blog. For a little extra insight, go to your sales team to find out what potential customers are asking in pitches, then see what you can do to provide that information to them readily.
Consider setting up your blog as a resource center. TransUnion's ShareAble for Hires hiring resource center is a good example of how this works. This conveys that your content is actionable and useful to your customers and supports them with information beyond what directly pertains to your product or service. Thinking about your blog as a resource center also provides direction and purpose to your brainstorming and content creation processes.
Now comes the hard(er) part. The ideas! Taking dedicated time to brainstorm is essential to the creative process and really allows many options for the direction of your blog. Brainstorming allows you to start with any and all ideas that might work for your blog. There aren't any bad ideas in the initial idea generation process.
Once you have a good start on a list of ideas, go back over them with your team and refine it down into the perfect list of brand-empowering topics. Then begin connecting the topics to your brand and audience to highlight subjects that address questions your clients may ask you, information customers need to know, helpful and useful content, and highlighting your services. Keep brainstorming throughout the year with your team to ensure fresh ideas are always prominent.
Categorize blogs into the main topics you want to focus on to give your blog structure and then you can begin planning. (For example, the MogulMom blog has a thorough list of categories to help direct readers to what they want to know. While these categories help show the range of topics MogulMom covers, for new blogs, 5-8 categories is usually sufficient).
Determining a set schedule for your blog is essential in creating expectations for followers. Readers will know when and where to look for fresh content when you're consistent with your information sharing. Keep a spreadsheet or other form of organized planning to keep things coordinated. Make sure that your categories are spread out so that you're informing readers of different topics and keeping their attention. Include in your spreadsheet topics, brief descriptions, due dates, target audience, and any other helpful brainstorming details. Try to plan a month-quarter ahead of time unless your business is very quick moving, then 1-2 weeks in advance may make more sense.
While you will have many team members contributing content to the blog, it is important to have a person in charge who can keep the strategy updated and in place, ensure images and formatting is consistent, and will get things scheduled and posted on time as they should be.
Make sure your content gets seen by sharing it on your social platforms, promoting it through email marketing, and sharing it with your current and potential clients.