Apple's Keynote: What Now?
Apple has done what it's famous for doing yet again: big reveals at their September Keynote address. This time new products, new accessories, and new features were abundant along with the typical "S" upgrade to the iPhone. In case you missed the live event, here's everything you need to know about Apple's latest products:
iPhone 6s and iPhone 6s Plus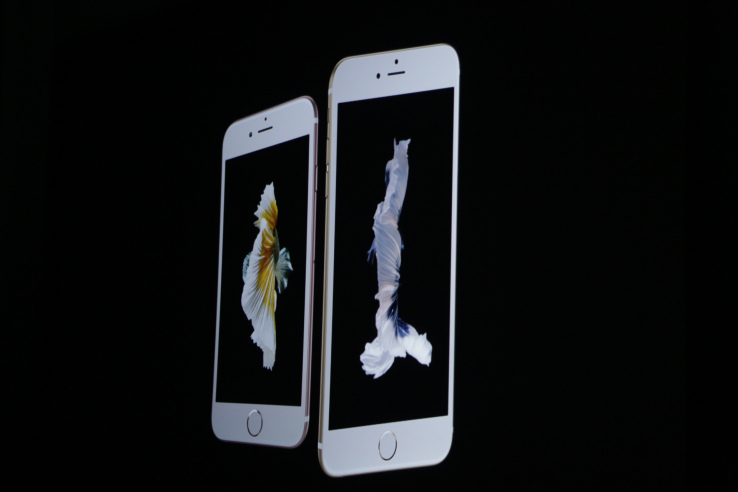 Tim Cook made sure to mention that the iPhone brand was now the "most popular in the world," as he revealed the updated s models of iPhones. The new devices look like their 6 counterparts as typical with the s updates, but are equipped with some hardware and software updates unique to the upgrade.
3D Touch (force touch)
A 64-bit A9 chip
12MP back camera with 4K video recording
5MP FaceTime HD and Retina Flash
Quicker and improved Touch ID
Support of up to 866 mbps of WiFi and 300 mbps LTE
Pre-orders start Sept. 12 and the devices will launch Sept. 25
6s and 6s Plus will start at $199, and $299 on 2-year contracts
Apple launched its own upgrade plan which will allow consumers to upgrade to a new phone every year for a monthly fee starting at $32/month
New Rose-Gold finish
 Up Close With Force Touch
Force Touch brings a whole new way to interact with your phone that makes sense. The devices have the new ability to sense your touch force to save taps and time to get you to what you want more quickly. Preview an email, access apps, and more without actually opening apps.
A Newer, Better Camera (Again)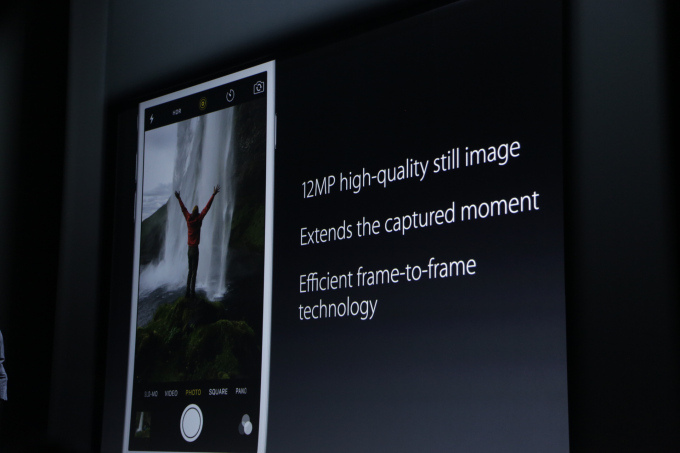 Apple is making a move to become a leader in cellphone photography. The new phones will showcase 12MP iSight Cameras that have the capability of shooting video in 4K. The front-facing cameras will feature a 5MP HD lens with try-tone flash to allow better selfies in low lighting. There is also going to be an additional feature that's new and different called live photos… Which kind of makes us think of Harry Potter, but it is high-def photos stitched together with audio.
The iPhone Upgrade Plan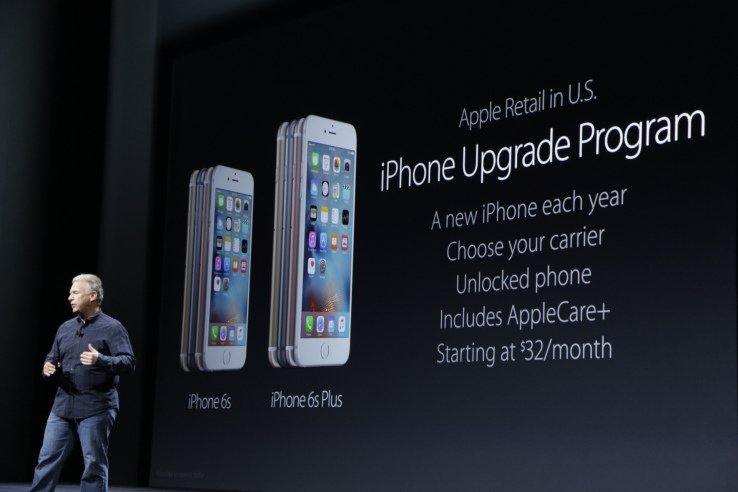 Take this carriers. Apple is providing it's own upgrade plan that ensures those gotta-have-it Apple fans can have the newest phone in their hands every year. You can choose your carrier and the phone comes to you unlocked. The plan includes AppleCare+ and will start at $32/month.
Apple TV
A re-designed and re-imagined Apple TV was also in the works for this release event. The box itself looks relatively the same, however it comes loaded with a new app store, OS and multitouch remote, and updated features such as Siri to make Apple TV a seamless device for users.
You can use Siri to find specific things such as "that one episode of Modern Family with Edward Norton" as Tim Cook explained.
The new TV starts at $149 for a 32GB version and will ship sometime in October.
iPad Pro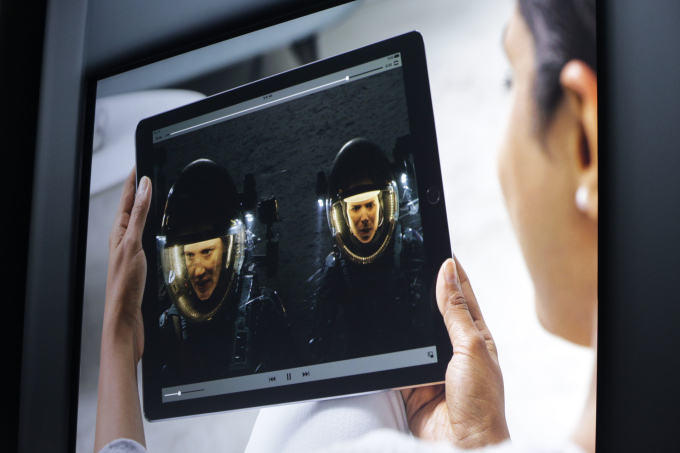 Apple has created yet another iPad, the iPad Pro boasting a 12.9″ screen with enough space to allow "full-screen" split multitasking. The device has some other features that set it apart:
12.9″ screen with a 2,732 x 2,048 display
6.9mm thin, weighing only 1.57 lbs
Starts at $799 for the 32Gb model
Powerful new A9X chip that's 1.8x more powerful than the previous A8 chip
10-hour battery life
8MP iSight camera
Touch ID
Powerful four speaker audio
Apple Surface iPad Keyboard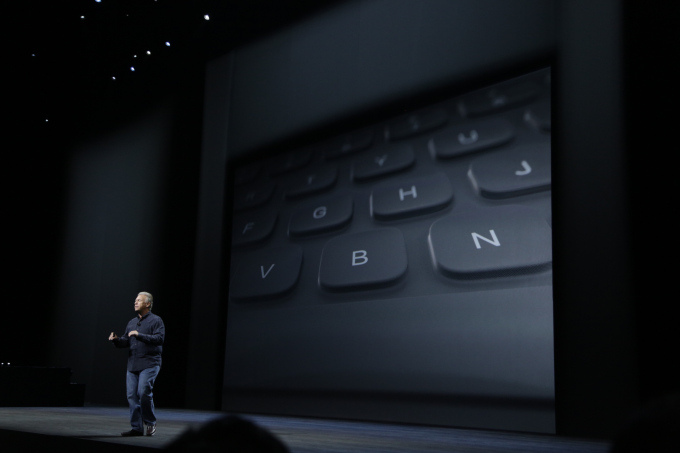 This may look a little familiar to some Microsoft fans, but this iPad is coming equipped with a "smart keyboard" that will be a part of the cover and will connect via the new magnetic connector on the iPad Pro. It costs a hefty $169.
Apple Pencil
Another accessory for the new iPad Pro, the Apple Pencil, which is a precise stylus that is "accurate to the pixel." Another $99 for this!
Oh Yeah, the iPad Mini 4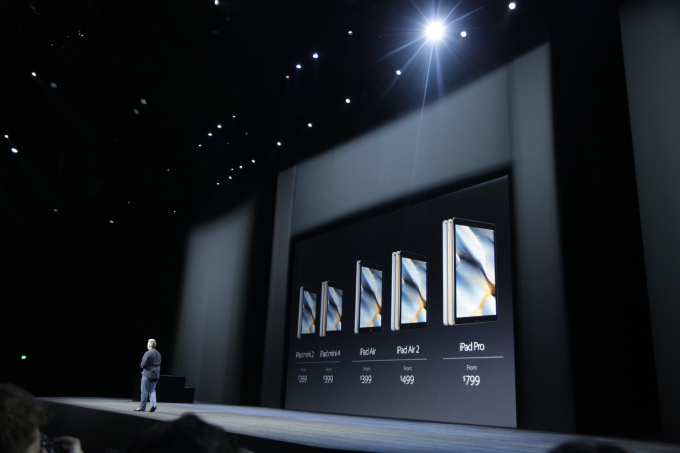 This was kind of an afterthought at the event and Apple basically just said it has the running capacity and power of the iPad Air 2 now.
New for the Watch
The watch which was recently revealed, is getting new gold and rose tone finishes for the sport model, and new designer bands from Hermes, along with some new apps.