Miley's VMA Performance Causes Twitter Overload
By now if you haven't heard about the former Hannah Montana Disney Star, Miley Cyrus's raunchy VMA performance you probably live under a rock with no WiFi. If you are active on Twitter, chances are you may have written one of the 300,000 tweets about Miley's performance from that night. Although Miley's media attention from the VMAs is questionable at best, the social media frenzy is record breaking!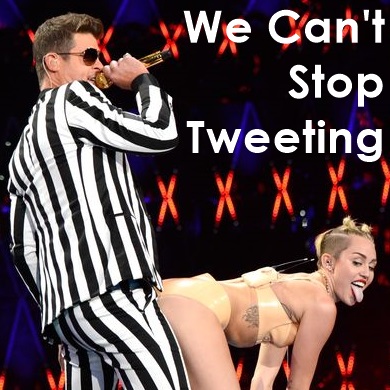 The take-away from this entire situation is not that Miley wants us all to know that she's no Disney princess anymore, it's that Twitter is still a growing network for social communication. Twitter is an outlet for everyone to speak their minds about breaking news (even when that news involves dancing teddy bears and Miley using a foam finger as a…) if you or your brand are not on Twitter you are taking yourself out of the conversation.
Many brands have started to discount Twitter entirely from their social media packages, but clearly this situation shows us that Twitter should not be ignored. It is not enough to be present on Facebook, Linked In, Google+, YouTube, and Pinterest. If you want to be apart of online conversation you must be present on Twitter.
Many celebrities have utilized Twitter to be apart of online communication, and this situation of course had celebs such as James Van Der Beek, Kelly Clarkson, and Judd Apatow voicing their opinions.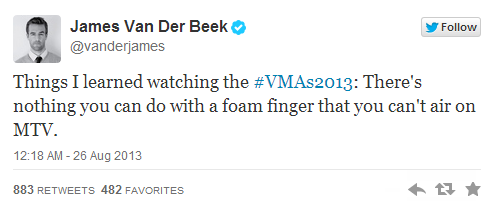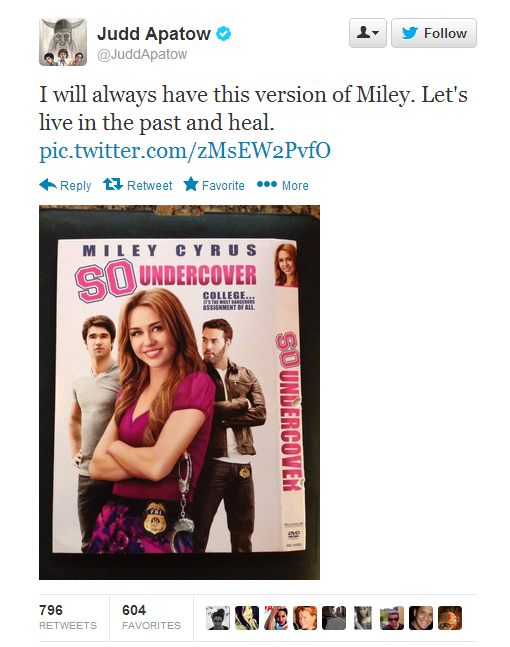 ________________________________________________________________________________________________________________