Mismanaged Inappropriate Twitter Account Offends Rihanna
Do you know who is running your company's social media accounts? Do you know what type of content they are sharing with your followers?  If not, you may be vulnerable to detrimental misrepresentation. Any offensive content that is shared from your company's social media pages will not publicly discredit the employee who was delegated the social media responsibilities, it will discredit your company as a whole.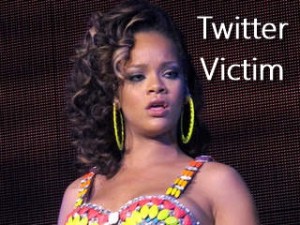 When developing a proposal for a potential social media client, it is necessary to research what already exists for them on the various social channels. That is how we came upon this completely inappropriate Twitter content. The idea behind using social media as a brand is to appeal to all of your customers in a professional and transparent way. The idea is NOT to offend your customers!